My Life, My Dream – Theater Edition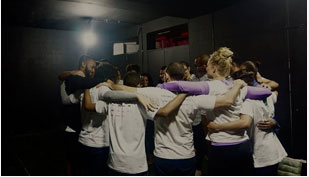 These meetings are essential for DLW and for our NGO partners, to share experiences and learn from each other
Every year we give our motivational course My Life, My Dream. In this year's edition, we used the theater as a creative tool to encourage our young people to study and have a better future. The course happened in partnership with OST – Oficina Social de Teatro em Niterói, which is a theater school that already works with common people who want to use theater tools in their lives. This year, we focused on work: with the theater, it's possible to achieve the participants' dreams by stimulating them to leave their comfort zones, creating and improving their self-esteem and boosting the great art of public speaking. These things are important to them so they can get prepared for selection processes, show their knowledge and get the job of their dreams.
During these five Sundays of July, there have been smiles, tears, sadness, joy and many friendships being created among the participants. We have a lot of special moments that will be etched in memory, and we hope that the youths take all they have learned in the workshop to the real life.
Thanks to OST for their collaboration!
OST – Oficina Social de Teatro em Niterói. Visit the website for more information: http://www.ofsocialdeteatro.com
Check out the photos from the workshop: