About us
Our Background – companies rising to a social challenge
Dream Learn Work is a non-profit organzation created by Norwegian companies operating in Rio de Janeiro, Brazil. We offer young Brazilians from less developed areas a chance for a better future through education and training, contributing to meeting companies' recruitment needs for qualified personnell.
In 2006, a group of Norwegian companies in Brazil started the process of developing a joint social project. They wanted to make a difference and engage with Brazils social challenges. The Norwegian minister for aid and development, Erik Solheim, had visited Brazil earlier in the same year and challenged companies operating in Brazil to pull together to take a more active role in a country with many social challenges.
The companies established three different teams, each exploring different approaches. In the end, the idea of creating a modern and business-oriented social project won out. By sponsoring education for young people from poor backgrounds, the companies also help themselves. Brazil is suffering from a huge lack of skilled labor and companies are constantly on the outlook for qualified candidates.
DOF Subsea, Jotun Coatings, Det Norske Veritas and Vard were the founders of Dream Learn Work. Today, a wide range of companies participate in and support our work, helping young people towards a better future.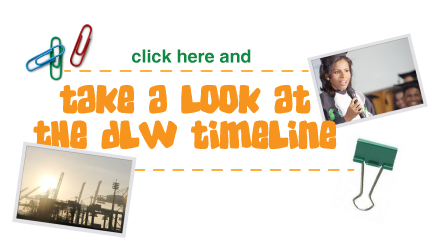 Boards in Norway and Brazil
NORWAY

Harald Martinsen.
Katarina Sætersdal, NHO.

Jan Ivar Nielsen, VARD

Halvard Idland, Pareto Securities

Iris B. Froybu (secretary)

Dagny M. Nome
BRAZIL

Alex Tischendorf

Halvard Idland, Pareto Securities

André Leite, Statoil

Alexandre Imperial, DNV-GL

Arne-Christian Haukeland, DNB
Ana Luiza Carboni-Brito, (secretary)
OPERATIONS:
Ana Luiza Carboni-Brito - General Manager
Ana Luiza has a degree in Psychology and a Masters degree in Human Resource Management awarded by the King's College London. After 15 years experience as an human resources generalist professional, having spent most of her career in the United Kingdom, she has decided to dedicate herself to the third sector. During her professional career she has been responsible for projects in national and multinational companies and government organizations, with emphasis on the development of the HR function and recruitment and selection strategies, developing the process, its guidelines and tools. Also creating and implementing a number of policies and procedures to promote a consistent approach in decision-making. Ana Luiza is also an experienced mentor, having participated in peer-to-peer programs and mentoring junior members of staff. Since returning to Brazil in March 2014, she has worked in partnership with an HR consultancy firm to deliver their outplacement and coaching programs. She has been an Associate member of the Chartered Institute of Personnel and Development (CIPD) since September 2011 and has registered with the Brazilian Psychology Council in February 1993
Betina Lauritzen - Project Manager
Betina has been working with social projects for about 5 years, starting developing evaluation materials for projects with obese kids during her studies in Nutrition and Health at Metropol in Copenhagen, Denmark, were she originally is from. She has worked for 4 years as a Project Manager for the Danish Municipality. Her experience goes through all phases of project planning, from idea to evaluation, including fundraising and strategic planning of cooperation of the district. She also has a wide experience with children and youth between the ages of 5-25 and her strength lies in her relationship skills, which she has used in outreach streetwork and family cooperation. Working in areas with 75 % bicultural, she is used to working in a multicultural environment and its cultural differences. She has been living permanently in Brazil since 2011 and speaks fluently Portuguese. Besides she has also lived in England and Norway for short periods.
Jeanette de Souza Lorvik - Communication and Project Manager
Jeanette has a degree in Magazine Journalism and Feature Writing awarded by Southampton Solent University and a Masters degree in Media and Communication awarded by London Metropolitan University. For her master thesis she researched Cross-cultural Communication between Norwegians and Brazilians and her special interest in this area is due to her mother being Brazilian and her father Norwegian. After university Jeanette worked as a volunteer at the Karanba project, one of Dream Learn Work's NGO partners. There she worked with internal and external communication, focusing on integrating the Brazilian and Norwegian staff. During her studies Jeanette has done various internship. In 2011 she was an intern at The Norwegian Embassy in Lisbon, where she worked mostly with media and communication and events. At the embassy Jeanette had the first opportunity to work in a multilingual work environment where Norwegian, Portuguese and English was used everyday. She has also done internships during her journalism studies in the Norwegian magazines ''Vagabond'' and ''Sorgenfri''.
Yasmim Nogueria - Project Assistant
Yasmim is a Mechanical Engineering student at Anhanguera University in Niterói/RJ. She has been working for Dream Learn Work since June 2014 and has been a participant in our educational program since 2012. In 2011 she started playing football for one of DLW's partner NGOs and was soon referred to become a project participant. She is an engaged and motivated student and has successfully concluded 8 courses through DLW. At DLW she is responsible for the organisation of the transport for our students and uses the Insightly platform to register participants and projects, keeping all the information up to date. Due to her being a participant, she assists often in evaluations of our students. Yasmim is also part of DLW's external mentor program at a partner multinational company in the maritime sector. In September 2015 DLW mediated her inclusion on the corporate partner English course for employees, which she has started and is doing well.